Obituaries
Every attempt is made to provide up-to-date service information. Notices listed here may or may not have an obituary posted on our site due to family wishes. On-line condolences are open to send up to two weeks following services, and obituaries are kept on-line to view for six months.
If you wish to view an obituary not posted or if you have other questions, please give us a call 715.830.5470, or send a us an email.
Community Outreach Events
Help for Coping during the Holidays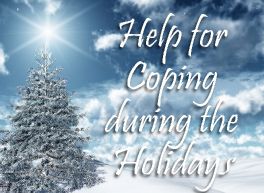 The sights, sounds, & smells of the Holidays stir up our memories. Those who experienced the death of someone loved can find these memories both wonderful & yet difficult.
The Holidays will soon be upon us. You may come to feel excited, lonely, anxious, moody, restless, apprehensive, angry, happy, tense, nervous, anticipatory, sad or depressed.
You may experience some or all of these emotions at different times.
This is okay. This is normal. This is grief.
Wherever you are on your grief journey, please know you remain in our thoughts. We hope you find the guides on this page helpful, especially as we approach the Holidays. The "firsts" are the hardest - birthdays, anniversaries, and Holidays.
There is no right way or wrong to grieve. As long as we grieve; allowing our mind and body to take the journey. It is a process which everyone travels at their own pace and in their own way - even within the same family. Be aware of that and support each other.
Traveling Through Grief
May you find a hand to hold when the path
seems unsteady;
May you find a shoulder which allows tears to be shed;
May you find arms that will embrace with comfort;
May you find an ear to listen - just listen;
May you find someone with to sit in solitude when needed;
May you know you need not travel this journey alone.
We hold you in our thoughts and prayers, Jeff and Kelly Beede
Coping with the Holidays while you are grieving
Talk - about your grief, hurt, needs, memories.
Respect and have compassion for yourself. You may experience a multitude of feelings and responses.
Respect your physical, spiritual and psychological limits. Grief is work, so be tolerant of your lack of energy. Being tired is a normal grief experience.
Eliminate unnecessary stress.
Be aware of pangs of grief, memory embraces, that come in waves at surprising times.
Balance solitude. Be with supportive & comforting people.
Break the conspiracy of silence. Name and talk about the loved one who has died.
Be intentional. Take charge. Decide what is right for YOU.
Renew the resources for living.
Do something creative.
Remember the rest of the family, especially children.
Express and incorporate your faith.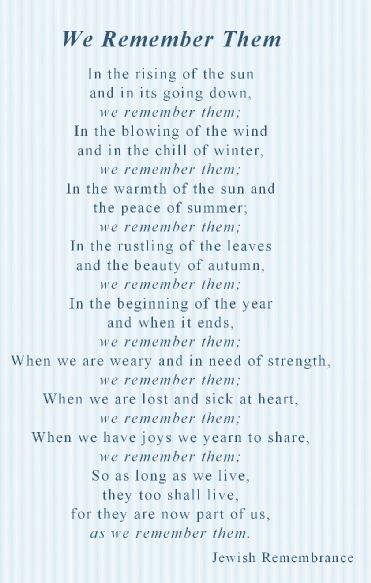 UW-EC STUDENTS TOUR EVERGREEN
Students from the UW-Eau Claire will tour the funeral home next week. Participants make up students from both the nursing and social work programs at the University. We host this tour annually for both the fall and spring semesters.
Comments from past participants:
"I have been excited for this field trip since before the semester even started. ...I feel the Beede's are very careful to respect the dignity and worth of an individual even after death."
"..the tour was extremely interesting. Jeff showed us a lot behind the scenes I would never have been able to see otherwise. He demystified the whole funeral process and made it less scary."
"The funeral home tour was fun for me. It really shot down the wrong ideas that I had associated with them."
"I liked the fact they do everything in their funeral home when someone has chosen cremation. I think that gives families a sense of ease that they don't need to worry about where their loved one is."
If you have a group or are an individual that would like a tour of our funeral home, please contact us either by sending an email or by calling at 715-830-5470.
FINAL AFFAIRS SEMINAR


A Guide To Arranging Your Personal
and Legal Affairs

The 2015 program was held on Thursday, August 27.
It was an informational packed day. Kelly was there to talk about Funeral Pre-planning and other presentors included attorneys, physicians, palliative care and hospice nurses, healthcare chaplain, Veteran's service officer, and elderly benefits specialists. This seminar was designed to help community members obtain knowledge regarding end-of-life issues; learn communication skills to use with family memebers and health care providers; obtain valuable information and practical advice from local professionals; clarify misconceptions surrounding end-of-life; and connect with community resources.
Be sure to watch for next year's date and times!!
This event was Sponsored by: Aging & Disability Resource Center of Eau Claire County; Dove Healthcare; Mayo Clinic Health System; and HSHS St. Joseph's
ALF, Hollis "Holly", age 96
Died: Friday, July 17th, 2015
View this obituary. »

ANDERSON, Leota, age 96
Died: Friday, July 31st, 2015
View this obituary. »

ANDREWS, Larry L., age 77
Died: Sunday, November 8th, 2015
View this obituary. »

BARNESON, Marvin W., age 84
Died: Wednesday, October 7th, 2015
View this obituary. »

BELDEN, Joyce E., age 82
Died: Thursday, September 3rd, 2015
View this obituary. »

BOBO, Lyle L., age 86
Died: Friday, November 6th, 2015
View service information. »

CARLSON, Thomas P., age 21
Died: Sunday, August 9th, 2015
View this obituary. »

CHRISTNER SR., Donald F., age 73
Died: Wednesday, November 25th, 2015
View service information. »

EATON, Richard D., age 79
Died: Friday, October 23rd, 2015
View this obituary. »

FLOHR, Arlene A., age 84
Died: Thursday, August 6th, 2015
View this obituary. »

FRASER, Roger J., age 61
Died: Friday, October 30th, 2015
View this obituary. »

GERTNER, Willis S., age 82
Died: Friday, June 12th, 2015
View this obituary. »

GROSS, Rita M., age 72
Died: Wednesday, November 11th, 2015
View service information. »

HARDING, Albert "Al" V., age 92
Died: Friday, June 26th, 2015
View this obituary. »

HEASER, Gwendolyn A., age 94
Died: Monday, July 20th, 2015
View this obituary. »

HISCHKE, Robert H., age 87
Died: Sunday, August 30th, 2015
View this obituary. »

HOELZEL, Howard H., age 86
Died: Saturday, June 13th, 2015
View this obituary. »

JACOBSON, Margaret M., age 99
Died: Tuesday, September 29th, 2015
View this obituary. »

JENSEN, Judith B., age 67
Died: Saturday, July 11th, 2015
View this obituary. »

JEVNE, George C., age 96
Died: Sunday, August 23rd, 2015
View this obituary. »

JOHNSON, Olga M., age 77
Died: Thursday, July 2nd, 2015
View service information. »

JOLES, Richard O., age 84
Died: Thursday, August 13th, 2015
View this obituary. »

KLUND, Kenneth M., age 94
Died: Sunday, June 7th, 2015
View this obituary and photo gallery. »

KRALL, Leonard F., age 88
Died: Friday, November 13th, 2015
View this obituary. »
Send an online condolence message. »

KRIMPELBEIN, Henry, age 87
Died: Friday, September 4th, 2015
View this obituary. »

MARTIN, Sybil I., age 88
Died: Tuesday, August 11th, 2015
View this obituary. »

MCCORISON, Dorothy H., age 101
Died: Saturday, June 27th, 2015
View this obituary. »

MERTES, David A., age 62
Died: Wednesday, November 18th, 2015
View this obituary. »
Send an online condolence message. »

MUELLER, Steven W., age 51
Died: Monday, September 21st, 2015
View this obituary. »

NESS, Harlan E., age 83
Died: Saturday, August 29th, 2015
View this obituary. »

PETERSON, Jannette "Jan" D., age 78
Died: Monday, October 5th, 2015
View this obituary. »

PRICE, Frederick W., age 88
Died: Tuesday, September 29th, 2015
View this obituary. »

ROOT, JR., Russell K., age 54
Died: Sunday, October 25th, 2015
View this obituary. »

RUTTER, Emma J., age 90
Died: Sunday, June 28th, 2015
View service information. »

SCHEMERHORN, George E., age 84
Died: Monday, July 20th, 2015
View this obituary. »

SCHMIDT, Evelyn "Marge", age 86
Died: Sunday, July 12th, 2015
View this obituary. »

SIMONS, De Etta R., age 83
Died: Saturday, October 24th, 2015
View this obituary. »

STRANDT, Erica M., age 20
Died: Monday, September 28th, 2015
View this obituary. »

TOMASHEK, James, age 88
Died: Tuesday, July 21st, 2015
View this obituary. »

VANCE, Charles R., age 69
Died: Sunday, August 2nd, 2015
View this obituary. »

VOLD, Joyce Y., age 77
Died: Saturday, October 17th, 2015
View this obituary. »

WITTA, Erma I., age 90
Died: Tuesday, August 25th, 2015
View this obituary. »

ZIEHME, Lawrence A., age 90
Died: Thursday, June 18th, 2015
View this obituary. »