Obituaries
Every attempt is made to provide up-to-date service information. Notices listed here may or may not have an obituary posted on our site due to family wishes. On-line condolences are open to send up to two weeks following services, and obituaries are kept on-line to view for six months.
If you wish to view an obituary not posted or if you have other questions, please give us a call 715.830.5470, or send a us an email.
Community Outreach Events
It's Time For: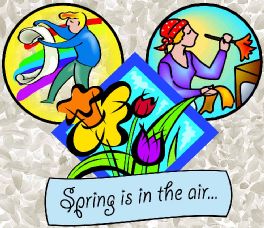 putting things
in order, spring
cleaning and
"to-do" lists.
Why not put
"pre-planning
my funeral"
on that list?
We are here
to help you
with just that!
Call us today to schedule a visit to discuss your final wishes.
We will walk you through each step, listen to your needs, and talk about all your options - even pre-funding options.
Call Today and check it off your "to-do" list!
FUNERAL PRE-PLANNING NIGHT AT THE BALLPARK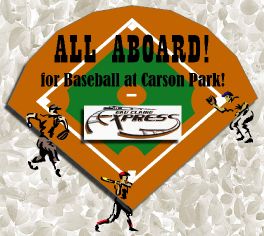 SAVE THE DATE!
Friday, June 19, 2015 home game of the Eau Claire Express will be sponsored by us with fireworks to follow. Join us and you could win a Pre-planned funeral!
SENIOR AMERICANS DAY
The 2015 Senior American's Day will held on JUNE 2, 2015 this year at UW-Eau Claire. Not in March as it has been in the past.
Please watch our site for more information and visit our booth on June 2 for your chance to win tickets to our Game Day sponsorship of the Eau Claire Express Baseball game.
ABERG, Naomi W., age 90
Died: Saturday, February 14th, 2015
View this obituary and photo gallery. »

AMUNDSON, Helen M., age 93
Died: Tuesday, December 30th, 2014
View this obituary. »

BENDER, Edward W., age 84
Died: Monday, March 30th, 2015
View this obituary. »
Send an online condolence message. »

BRENHOLT, Beatrice A., age 87
Died: Wednesday, January 7th, 2015
View this obituary. »

CHRYST, Clayton J., age 89
Died: Thursday, December 25th, 2014
View this obituary. »

EVERSON, Arlene A., age 85
Died: Saturday, January 3rd, 2015
View this obituary. »

EVERSON, Jean C., age 84
Died: Sunday, November 30th, 2014
View this obituary. »

FARMER, Mabel A., age 100
Died: Wednesday, December 17th, 2014
View this obituary. »

FINNEY, John D., age 75
Died: Saturday, January 17th, 2015
View this obituary. »

HAGEN, Roy "Jim" J., age 84
Died: Sunday, February 1st, 2015
View this obituary. »

HANSON, Agnes B., age 87
Died: Wednesday, February 4th, 2015
View this obituary. »

HANSON, Mabel "Mae" E., age 96
Died: Tuesday, February 17th, 2015
View this obituary. »

HART, Dorothy S., age 94
Died: Tuesday, December 9th, 2014
View this obituary. »

HEASER, Jr. Col. William J., age 94
Died: Sunday, December 28th, 2014
View this obituary. »

HOUSE, Aubert "Aubie" F., age 81
Died: Friday, January 23rd, 2015
View this obituary. »

HUGO, Miriam J., age 88
Died: Tuesday, January 6th, 2015
View this obituary. »

JANKE, Leo E., age 93
Died: Saturday, December 6th, 2014
View this obituary. »

JOHNSON, Ruth N., age 98
Died: Friday, February 6th, 2015
View this obituary. »

JOHNSON JR., Peter J., age 87
Died: Friday, March 13th, 2015
View this obituary. »

KAUFMAN, Patricia A., age 83
Died: Monday, November 3rd, 2014
View this obituary. »

KROLL, Patricia M., age 92
Died: Tuesday, February 3rd, 2015
View this obituary. »

LANPHERE, Gary A., age 79
Died: Wednesday, December 24th, 2014
View service information. »

LARSON, James B., age 52
Died: Sunday, November 2nd, 2014
View this obituary. »

MORTENSEN, Sophie, age 85
Died: Monday, March 9th, 2015
View this obituary. »

NEGRINI, Sharon M., age 74
Died: Wednesday, February 4th, 2015
View this obituary. »

NEITZEL, Lucile E., age 93
Died: Thursday, April 9th, 2015
View this obituary. »
Send an online condolence message. »

OWEN, Janice R., age 87
Died: Wednesday, December 3rd, 2014
View this obituary. »

PATTEN, LeRoy S., age 74
Died: Saturday, October 11th, 2014
View this obituary. »

RASMUSSEN, Melinda L., age 53
Died: Saturday, November 22nd, 2014
View this obituary. »

RENNER, David A., age 71
Died: Friday, January 30th, 2015
View this obituary. »

SANKEY, Beverly J., age 75
Died: Tuesday, December 2nd, 2014
View this obituary. »

SMITH, Carol K., age 60
Died: Wednesday, March 18th, 2015
View this obituary. »

SMITH, Gordon F., age 89
Died: Tuesday, November 4th, 2014
View this obituary. »

SOLBERG, Norman O., age 91
Died: Saturday, January 24th, 2015
View this obituary. »

SZYMANSKI, Marcella "Marcie" M., age 83
Died: Wednesday, April 15th, 2015
View this obituary. »
Send an online condolence message. »

THOMPSON, John L., age 78
Died: Monday, March 9th, 2015
View service information. »

WIRKUS, Caroline L., age 82
Died: Sunday, April 5th, 2015
View this obituary. »
Send an online condolence message. »

WOLETZ, John E., age 73
Died: Tuesday, October 14th, 2014
View this obituary. »