Obituaries
Every attempt is made to provide up-to-date service information. Notices listed here may or may not have an obituary posted on our site due to family wishes. On-line condolences are open to send up to two weeks following services, and obituaries are kept on-line to view for six months.
If you wish to view an obituary not posted or if you have other questions, please give us a call 715.830.5470, or send a us an email.
Community Outreach Events
SENIOR AMERICANS DAY


The 2015 Senior American's Day is just around the corner. It will held on Tuesday, JUNE 2 at UW-Eau Claire Davies Center.
Please visit our exhibit booth to learn more about funeral options, answer your questions, and for a chance to win tickets to Eau Claire Express Baseball Game!!
FUNERAL PRE-PLANNING NIGHT AT THE BALLPARK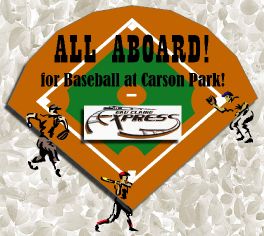 JOIN US on Friday, June 19 for the home game of Eau Claire Express Baseball!
First Pitch: 7:05 pm vs. Mankato MoonDogs
Where: Carson Park
When: Friday, June 19 with Fireworks to follow!
Come early to register to win a Pre-Planned Funeral!
If you would like FREE TICKETS to the game - give us a call. 715-830-5470
UW-EC STUDENTS TOUR EVERGREEN
Students from the UW-Eau Claire toured the funeral home this spring. Participants make up students from both the nursing and social work programs at the University. We host this tour annually for both the fall and spring semesters.
Comments from past participants:
"I have been excited for this field trip since before the semester even started. ...I feel the Beede's are very careful to respect the dignity and worth of an individual even after death."
"..the tour was extremely interesting. Jeff showed us a lot behind the scenes I would never have been able to see otherwise. He demystified the whole funeral process and made it less scary."
"The funeral home tour was fun for me. It really shot down the wrong ideas that I had associated with them."
"I liked the fact they do everything in their funeral home when someone has chosen cremation. I think that gives families a sense of ease that they don't need to worry about where their loved one is."
If you have a group or are an individual that would like a tour of our funeral home, please contact us either by sending an email or by calling at 715-830-5470.
ABERG, Naomi W., age 90
Died: Saturday, February 14th, 2015
View this obituary and photo gallery. »

AMUNDSON, Helen M., age 93
Died: Tuesday, December 30th, 2014
View this obituary. »

BENDER, Edward W., age 84
Died: Monday, March 30th, 2015
View this obituary. »

BRENHOLT, Beatrice A., age 87
Died: Wednesday, January 7th, 2015
View this obituary. »

EVERSON, Arlene A., age 85
Died: Saturday, January 3rd, 2015
View this obituary. »

FARMER, Mabel A., age 100
Died: Wednesday, December 17th, 2014
View this obituary. »

FINNEY, John D., age 75
Died: Saturday, January 17th, 2015
View this obituary. »

HAGEN, Roy "Jim" J., age 84
Died: Sunday, February 1st, 2015
View this obituary. »

HANSON, Agnes B., age 87
Died: Wednesday, February 4th, 2015
View this obituary. »

HANSON, Mabel "Mae" E., age 96
Died: Tuesday, February 17th, 2015
View this obituary. »

HARSH, Dougals C., age 89
Died: Sunday, May 3rd, 2015
View this obituary. »

HART, Dorothy S., age 94
Died: Tuesday, December 9th, 2014
View this obituary. »

HAUCK, Michael W., age 45
Died: Saturday, April 18th, 2015
View this obituary. »

HEASER, Jr. Col. William J., age 94
Died: Sunday, December 28th, 2014
View this obituary. »

HOUSE, Aubert "Aubie" F., age 81
Died: Friday, January 23rd, 2015
View this obituary. »

HUGO, Miriam J., age 88
Died: Tuesday, January 6th, 2015
View this obituary. »

JANKE, Leo E., age 93
Died: Saturday, December 6th, 2014
View this obituary. »

JOHNSON, Ruth N., age 98
Died: Friday, February 6th, 2015
View this obituary. »

JOHNSON JR., Peter J., age 87
Died: Friday, March 13th, 2015
View this obituary. »

KLUND, Elaine A., age 91
Died: Thursday, May 14th, 2015
View this obituary and photo gallery. »
Send an online condolence message. »

KROLL, Patricia M., age 92
Died: Tuesday, February 3rd, 2015
View this obituary. »

LANPHERE, Gary A., age 79
Died: Wednesday, December 24th, 2014
View service information. »

MORTENSEN, Sophie, age 85
Died: Monday, March 9th, 2015
View this obituary. »

NEGRINI, Sharon M., age 74
Died: Wednesday, February 4th, 2015
View this obituary. »

NEITZEL, Lucile E., age 93
Died: Thursday, April 9th, 2015
View this obituary. »

OWEN, Janice R., age 87
Died: Wednesday, December 3rd, 2014
View this obituary. »

RENNER, David A., age 71
Died: Friday, January 30th, 2015
View this obituary. »

RICHARDSON, Jason A., age 45
Died: Monday, May 4th, 2015
View this obituary. »
Send an online condolence message. »

SANKEY, Beverly J., age 75
Died: Tuesday, December 2nd, 2014
View this obituary. »

SHERMAN, Adam "Slim" T., age 41
Died: Wednesday, May 20th, 2015
View this obituary. »
Send an online condolence message. »

SMITH, Carol K., age 60
Died: Wednesday, March 18th, 2015
View this obituary. »

SOLBERG, Norman O., age 91
Died: Saturday, January 24th, 2015
View this obituary. »

SOREBO, Gilbert "Gil" R., age 88
Died: Thursday, May 21st, 2015
View service information. »
Send an online condolence message. »

SUTHERLAND, Theodore "Ted" J., age 68
Died: Saturday, May 2nd, 2015
View service information. »

SZYMANSKI, Marcella "Marcie" M., age 83
Died: Wednesday, April 15th, 2015
View this obituary. »

THOMPSON, John L., age 78
Died: Monday, March 9th, 2015
View service information. »

WIRKUS, Caroline L., age 82
Died: Sunday, April 5th, 2015
View this obituary. »