Obituaries
Every attempt is made to provide up-to-date service information. Notices listed here may or may not have an obituary posted on our site due to family wishes. On-line condolences are open to send up to two weeks following services, and obituaries are kept on-line to view for six months.
If you wish to view an obituary not posted or if you have other questions, please give us a call 715.830.5470, or send a us an email.
Community Outreach Events
Help for Coping during the Holidays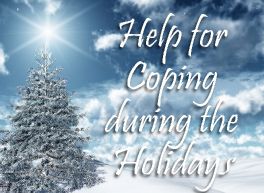 The sights, sounds, & smells of the Holidays stir up our memories. Those who experienced the death of someone loved can find these memories both wonderful & yet difficult.
The Holidays will soon be upon us. You may come to feel excited, lonely, anxious, moody, restless, apprehensive, angry, happy, tense, nervous, anticipatory, sad or depressed.
You may experience some or all of these emotions at different times.
This is okay. This is normal. This is grief.
Following is a list of local events, basic grief information, and words we hope you find helpful during these upcoming days.
We hold you in our thoughts and prayers, Jeff and Kelly Beede
UPCOMING PROGRAM AND EVENTS IN THE COMMUNITY
"Finding Healing in the Holidays"
Living The Rest that Works When Loss Makes Life Hard
Led by Rev. Scott Daniels
Sunday Nights. November 9-December 14 ~ 6:30-7:30 pm
@ The Den at The Center, 3701 E. Clairemont Ave, Eau Claire
The holidays can be challenging. This can come from remembering lost loved ones but also from losses in relationships, careers, health and etc. But the holidays also invite us to receive and share God's comfort and care. "The Rest that Works" is a method of Christian Mindfulness that can help us unwrap the gifts of the holidays even as we are experiencing grief.
Limit 10 - Please sign-up at The Center or contact Scott 715-529-7683 or revscottd6@gmail.com Suggested donation to The Center $60
Love-Lights Ceremony * tree lighting to follow
Sunday, December 7 ~ 5:30 pm @ Sacred Heart Hospital Chapel 900 W. Clairemont Ave., Eau Claire| Love-Lights $10 donation - registration deadline November 26 for name to appear in EC Leader Telegram
Healing Sounds of Christmas Concert *
Sunday, December 14 ~ 1:30-3:30 pm @ UW-EC Davies Center
Pre-register by Friday, December 5 - no cost
* Please call The Healing Place to register for these events. 715.717.6028 ~ The Healing Place|A Center for Life's Journeys. Please visit or call The Healing Place for more offerings, help, or questions.
(If you have an event that you would like listed, please give us a call 715-830-5470)
Coping with the Holidays while you are grieving
Talk - about your grief, hurt, needs, memories
Respect and have compassion for yourself. You may experience a multitude of feelings and responses.
Respect your physical, spiritual and psychological limits. Grief is work, so be tolerant of your lack of energy. Being tired is a normal grief experience.
Eliminate unnecessary stress.
Be aware of pangs of grief, memory embraces, that come in waves at surprising times.
Balance solitude. Be with supportive & comforting people.
Break the conspiracy of silence. Name and talk about the loved one who has died.
Be intentional. Take charge. Decide what is right for YOU.
Renew the resources for living.
Do something creative.
Remember the rest of the family, especially children.
Express and incorporate your faith.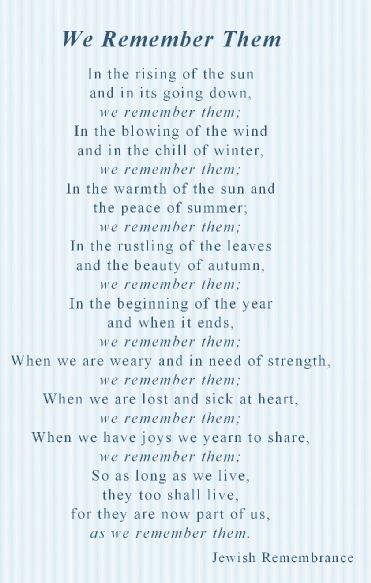 AMUNDSON, Brian G., age 64
Died: Friday, September 19th, 2014
View this obituary and photo gallery. »

BARRETT, Edward J., age 89
Died: Monday, July 28th, 2014
View this obituary. »

BUCHHOLZ, Janet M., age 57
Died: Tuesday, July 29th, 2014
View this obituary. »

BURNS, Dana "Dan" R., age 68
Died: Thursday, October 2nd, 2014
View this obituary and photo gallery. »

CAPOZZI, Brenda K., age 52
Died: Sunday, May 25th, 2014
View this obituary. »

CHAMPION, Dennis D., age 72
Died: Sunday, July 20th, 2014
View this obituary. »

ENERSON, Margaret V., age 92
Died: Saturday, September 6th, 2014
View this obituary. »

EVANS, Jerry M., age 79
Died: Friday, September 26th, 2014
View this obituary. »

GERMANN, Ronald C., age 67
Died: Wednesday, August 6th, 2014
View this obituary. »

GILBERT, Marion B., age 94
Died: Monday, July 7th, 2014
View this obituary. »

HILBURGER, Edward J., age 78
Died: Thursday, July 10th, 2014
View service information. »

HOLMAN, Janet I., age 83
Died: Wednesday, September 17th, 2014
View this obituary. »

HOLMBERG-RAU, Viola, age 102
Died: Monday, August 11th, 2014
View this obituary. »

HOLSTEIN, Merle R., age 87
Died: Thursday, August 7th, 2014
View this obituary. »

HOOD, Edna S., age 81
Died: Monday, September 8th, 2014
View this obituary. »

KAUFMAN, Patricia A., age 83
Died: Monday, November 3rd, 2014
View this obituary. »

KIEFFER, Thomas D., age 58
Died: Wednesday, August 6th, 2014
View this obituary. »

LARSON, James B., age 52
Died: Sunday, November 2nd, 2014
View this obituary. »

LELAND, David L., age 71
Died: Saturday, June 7th, 2014
View this obituary. »

MCCARTHY, John F., age 100
Died: Friday, August 8th, 2014
View this obituary. »

MIESCKE, Lorraine, age 96
Died: Monday, June 30th, 2014
View this obituary. »

MIKOW, Joyce, age 82
Died: Saturday, August 9th, 2014
View this obituary. »

PATTEN, LeRoy S., age 74
Died: Saturday, October 11th, 2014
View this obituary. »

PICHLER, Ronald P., age 51
Died: Tuesday, September 9th, 2014
View this obituary. »

PICHLER, Valerie C., age 51
Died: Monday, August 18th, 2014
View this obituary. »

RASMUSSEN, Melinda L., age 53
Died: Saturday, November 22nd, 2014
View this obituary. »
Send an online condolence message. »

REED, Harold L., age 91
Died: Thursday, May 22nd, 2014
View this obituary. »

SCHULNER, George S., age 85
Died: Monday, June 16th, 2014
View this obituary. »

SMITH, Gordon F., age 89
Died: Tuesday, November 4th, 2014
View this obituary. »

TURNER, Carole A., age 56
Died: Thursday, July 24th, 2014
View this obituary. »

WAGNER, Ann L., age 73
Died: Wednesday, July 30th, 2014
View this obituary. »

WAGNER, Arthur R., age 95
Died: Thursday, August 14th, 2014
View this obituary. »

WEBSTER, Evelyn B., age 90
Died: Friday, May 16th, 2014
View this obituary. »

WHIPPLE, James "Jim" B., age 92
Died: Friday, September 26th, 2014
View this obituary. »

WISEMILLER, Audrey E., age 77
Died: Thursday, September 25th, 2014
View this obituary. »

WOLETZ, John E., age 73
Died: Tuesday, October 14th, 2014
View this obituary. »

ZIMMERMAN, Lucille M., age 96
Died: Thursday, June 19th, 2014
View this obituary. »