CROSSMAN, Gary G., age 78
Died: Thursday, May 18th, 2023

Celebration of Gary's Life: 2:00 p.m. on Wednesday, May 24, 2023 at the funeral home with Mary Ann Boe officiating
In lieu of flowers, the family requests memorials be given for a bench that will be placed at the Minnesota State Fair in Gary's honor. The fair was a cherished family tradition, and no one did the fair as well as Gary.
You may give via Venmo to: @Gloria-Crossman-1
or by sending a check to the family.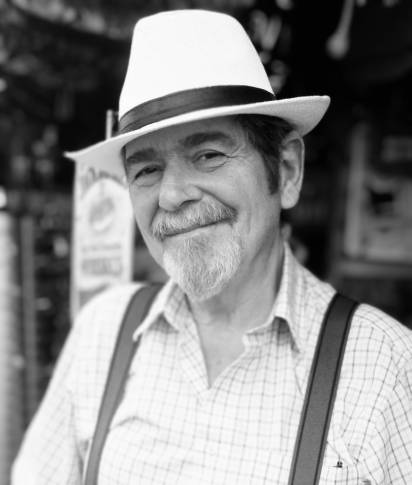 Gary Crossman died at home on May 18th, 2023. He lived his best life as long as he could, woke up cheerful that morning, and after a shower sat down with the love of his life and took his last breath when his full heart fluttered for Gloria one last time. A more peaceful way out is hard to imagine for this man who had more lives than a cat and defied the odds again and again for more time with his beloved family.
Gary was born on August 21, 1944 to Dolores Seifert and William Crossman in Minneapolis, MN. Gary's father died when Gary was a baby and his brother, Bill, was 2. Dolores remarried years later and had Gary's brother, Randy. Gary graduated from St. Louis Park Senior High in 1962 and enlisted in the Air Force where he served as a weather equipment technician until 1966. He returned to Minneapolis to work and earn his private pilot's license through the GI bill. It was in flight that Gary felt closest to his father, his spiritual touchstone for all of his 78 years.
In 1968, Gary met Gloria on a blind date when he took her and two friends flying. Gloria sat in the co-pilot seat, where she remained for the rest of his life. In June of 1969, they married in Gloria's hometown of Waldorf, MN. From there they went west and landed in Montana, then Idaho, in pursuit of Gary's dream of being a flight instructor. After a few years living in the mountains, the couple returned home to the Land of 10,000 Lakes and had daughters Andrea and Angela in the Minneapolis area. As the girls grew, so did Gary's career. He earned his bachelor's degree at the University of Minnesota while working at Dunwoody Institute as an electronics instructor, and later a master's degree at Stout in Menomonie, WI. Gary continued teaching until his retirement in 2001 from Chippewa Valley Technical College in Eau Claire, WI, where the family had moved in 1977.
In the mid-80's, between Gary's educational and professional accomplishments, he manifested another dream, a house in the country with room to roam. What he didn't manifest was a full construction crew, so Gary and his family built that dream home in Pleasant Valley themselves. Gary loved his half-wooded 22 acres at the end of a ½ mile driveway. He spent summers, evenings, and weekends woodworking in his shop, puttering on his tractor or riding lawn mower, trying a few times to make a pond, managing the forest, and for a few years tending to some colorful hens and a rooster named Fred. In 2022, Gary and Gloria moved to a new home where he finally got his pond.
Gary was predeceased by his parents and brother, Bill. He is survived by wife, Gloria; daughter, Andrea, and her wife, Lisa, and stepson, Finn; daughter, Angela, and her husband, Steve, and daughter, Leona; brother, Randy and many loving family members and friends. Gary loved all three of "his girls" beyond measure and embraced the additions to the family with love and joy.