THOMPSON, Zobieda, age 80
Died: Tuesday, August 29th, 2023

To celebrate the life of Lila and her family's beliefs, two services will be held Tuesday, September 5, 2023 at the funeral home.
10:00 a.m. - service led by Ken Cance of the Jehovah's Witnesses in Menonomie, WI
12:00 Noon - funeral service with Pastor Rebecca Holland of Spirit Lutheran Church in Eau Claire officiating
Visitation: 10:30 a.m. to 12 Noon at the funeral home on Tuesday
Interment: Fort Snelling National Cemetery, Minneapolis, Minnesota
In lieu of flowers, memorials are preferred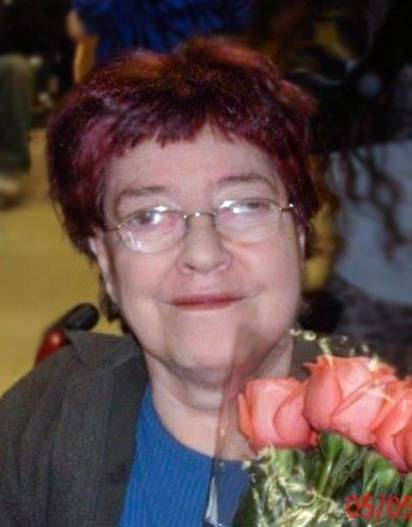 Zobieda Amarylis "Lila" Roca Thompson, age 80, of Menomonie, died on Tuesday, August 29, 2023 at Mayo Clinic Health System in Eau Claire surrounded by her loved ones.
Lila was born in Guatemala City, Guatemala on December 24, 1942 to the late Octavio and Julia Roca. Lila was very fond of "her country" as she would call it. She had many wonderful memories that she shared with all her loved ones. Her love of her country would be infectious, when she spoke of it, and would make the listener want to go and visit.
In 1971, Lila married James Thompson in Panama Canal Zone, in Panama City, Panama. They met while James was serving in the Army stationed in Panama. They had two daughters there. Then James got stationed in Germany where two more daughters were born. After James completed his military service, the family moved to Waterloo, IA where she and her family lived for three years. In 1984, Lila moved her family to St. Paul, MN for better opportunities at the time.
In Minnesota, Lila made many, many friends. Lila was known to take in people that were down on their luck; she never judged anyone and accepted everyone. Her faith in God and his son, Jesus, was contagious and she would share her faith with anyone. Her humble nature was very well known amongst anyone who got the pleasure of knowing her. If you had Lila in your corner, her support would always be there. She loved all her family and friends and especially her grandkids. She would love it when they would come and visit and give her hugs and kisses.
Lila loved her music; she would light up the room with her smile and expression of song when her favorite music would play. She loved the Beatles and Elvis Presley, just to name a couple. Lila had a sense of resourcefulness, where she could make a full meal out of practically nothing. Her sense of resourcefulness would carry her family through some difficult times. Lila will be missed by all her loved ones.
Lila is survived by her husband, James; daughters, Debra Bappert, Xiomara Carpenter (fiancé Michael), Geraldine (Jason) Carlson, and Carla Haglund; grandchildren, Stephan Bappert, Brandon Thompson, Gabrielle Bappert, Raven Thompson, Corben Haglund, Xaden Carlson and Emily Carpenter; great grandson, Osiris Handler; and many siblings, nieces and nephews, other family members, and friends.
She was preceded in death by her parents; son, John Lewis; sisters, Daya and Chata; nephew, Osbaldito; son-in-law, Bill; and other friends and family members.