STAGLIANO, Samuel J., age 65
Died: Thursday, December 29th, 2022

Due to illness in the family, wearing masks would be apprecieated.
Mass of Christian Burial: 11:00 a.m. on Friday, January 6, 2023 at St. Olaf Catholic Church with Father James Kurzynski officiating
Visitation: 5:00 to 7:00 p.m. on Thursday at the funeral home and also one hour prior to Mass at church on Friday
Overflow parking for the visitation on Thursday is available at Immanuel Lutheran Church across the street on Golf Road. Please use caution when crossing the street.
Interment: Prairie View Cemetery, Village of Lake Hallie, Wisconsin
In lieu of flowers, the family requests memorials be given to either:
Eau Claire YMCA https://www.ymca-cv.org/give or
Eau Claire Rotary Club https://www.eauclairerotary.org/page/give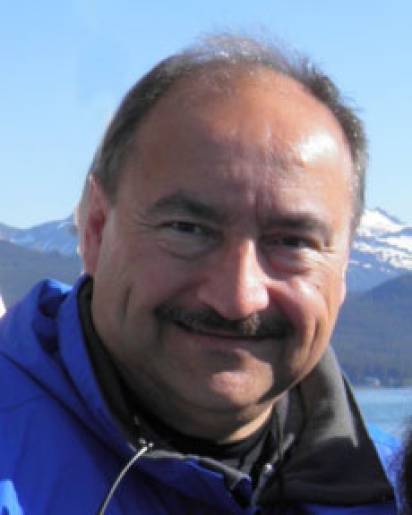 Samuel "Sam" Joseph Stagliano, age 65, of Eau Claire, died Thursday, December 29, 2022 at his home surrounded by his family.
He was born on December 26, 1957, in Chippewa Falls, WI to the late Samuel Robert and Arlene Marie (Meyer) Stagliano. He graduated from Eau Claire North in 1976, where he played football, swim team and tennis. He was a class officer and active in DECA, Radio-TV Club, Student Council and National Honor Society. Sam went on to receive his Bachelor of Administration degree in Accounting and Mathematics at the University of Wisconsin - Eau Claire in 1981.
He began working for the Eau Claire Parks and Recreation Department for six years as a lifeguard at Half Moon Beach and area swimming pools. He also worked at the University of Wisconsin - Eau Claire Computer Lab. In 1981, he began his Certified Public Accounting career working for public accounting firms in Green Bay, WI, and Minneapolis, MN before joining Bauman Associates, Ltd in 1984. As a Certified Public Accountant he served as a consultant; planning and assisting small businesses and individuals with all of their tax and accounting needs. He retired in December 2019.
In 1980, Sam married the love of his life, Cheryl J. Davidson. They were blessed to have two children. For over 42 years, they were able to celebrate a wonderful family life together. Sam loved to travel with Cheryl and the family. He also loved bowling and watching the Green Bay Packers.
Sam was active in many community organizations. He served as past President or Chairman of the Board for the following groups: Eau Claire Area Chamber of Commerce, UW-Eau Claire Alumni Association, Rotary Club of Eau Claire, Leave A Legacy Chippewa Valley, Inc., and the Eau Claire Jaycees, Inc. He also served as a past member of the Board of Directors of Downtown Eau Claire, Inc., the Eau Claire YMCA, Leadership Eau Claire and the WICPA State Small Business Assistance Committee. He was a past member of the American Institute of Certified Public Accountants and Wisconsin Institute of Certified Public Accountants. In 1995, he received the WICPA Small Business Accountant Advocate award for the State of Wisconsin.
As a past member of the Eau Claire Jaycees for 13 years, Sam worked on many community projects, such as Eau Claire Sawdust City Days, several Airshows, Easter egg hunts and Haunted Hollow Trail. In 1989, he chaired the four-day Eau Claire Sawdust City Days Summer Celebration. From 1999 to 2004, he took over management of Eau Claire's summer event, Festival in the Pines, together with two other local businessmen and Cheryl. From 2003 to 2010, he and his wife, Cheryl, took over management of Eau Claire's Christmas event - Sinterklaas Markt.
Sam is survived by his wife, Cheryl; daughter, Samantha (Tyler) Casey; son, Kevin (Tiffany) Stagliano; granddaughter, Lilyana Stagliano; brothers, Tony (Rhonda) Stagliano of Monroe, WI and Thomas Stagliano of Eau Claire. He was a loving uncle to, Abbie, Jessy, Trista, Shae, Shaw, Shai, Kayla, Stacy, Eric, Patrick, Laura, Sean, Jennifer, and Joseph. He is also survived by his aunt, Julia (Stagliano) Gladwell; mother-in-law, Mary Jane Davidson; and many other family members and dear friends.
He was preceded in death by his parents; brother, Scott Stagliano; father-in-law, Clifford Davidson; brothers-in-law, Larry (Diane) Davidson and Bradley Davidson.