POTACZEK, Carlene K., age 75
Died: Friday, May 26th, 2023

At Carlene's request, a private family service will be held with interment in the Cornell Cemetery in Cornell, Wisconsin.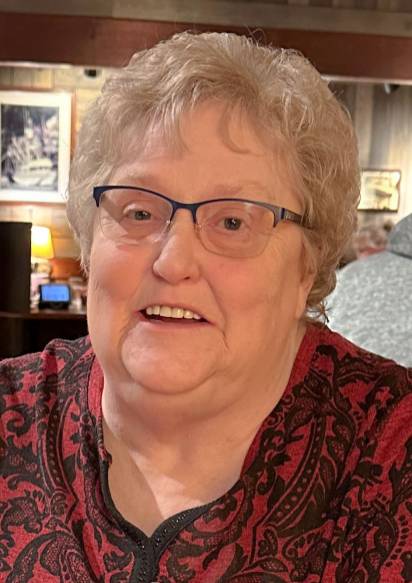 Carlene Potaczek, 75, of Chippewa Falls passed away peacefully on Friday, May 26, 2023 at Sacred Heart Hospital surrounded by her loving family.
Carlene was born on December 10, 1947 in Chippewa Falls, the daughter of the late Carl and Pearl (Speedling) Tyler. She married Allen Potaczek in Cornell on December 16, 1963 and together they raised three children. In addition to her children, she was proud grandma to four grandchildren and seven great grandchildren. She was employed as a city police dispatcher in Cornell for many years, but moved to North Branch, MN later on to own/operate a business with her son.
Carlene deeply loved her family and they loved her back. She enjoyed spending time with family, texting, and FaceTime. She adored her great grandchildren and would routinely change her screen saver to proudly display pictures of them on her phone. Another important member of the family was her cat, Lily. Carlene enjoyed telling stories about Lily to anyone that would listen. Lily was a very special companion following the passing of her husband and they were like best friends.
Carlene enjoyed playing cards with friends and family, going to bingo, following current events on TV, listening to the police scanner, enjoying food made by family and friends, country music, Green Bay Packer football and state high school basketball games. She will be remembered for her love of family and her faith in the Lord.
She is survived by her children, Pamela Jensen and Jolene (Jeffrey) Hanzlik; grandchildren, Jacob (Casey) Hanzlik, Courtney (Katie) Jensen, Joshua (Megan) Hanzlik and Kelsey (Devon) Koenig; great grandchildren, Bennett and Madalynn Hanzlik, Capree and Kamree Jensen, Amelia Hanzlik, and Jamison and Beauden Koenig; nieces, nephews, other family members and friends.
She was preceded in death by her husband, Allen; son, Michael; brother, Charles Tyler; half siblings, Sandra Main, Dick and Don Loiselle.
Carlene will be missed by all who knew her and loved her.