PETERSON, Lorraine M., age 93
Died: Friday, October 13th, 2023

A private family service will be held.
Interment: Dovre Lutheran Cemetery, Dovre, Wisconsin
In lieu of flowers, the family requests donations be made to the Eau Claire County Humane Association.
https://eccha.org/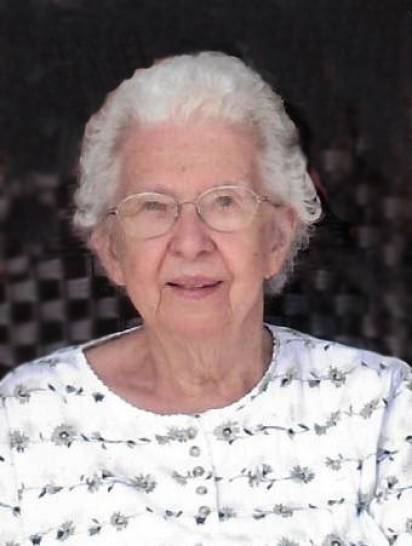 Lorraine M. Peterson, age 93, passed away peacefully on Friday, October 13, 2023 at Meadowbrook Nursing Facility in Chetek, Wisconsin.
Lorraine, or Rainey as her friends used to call her, was born to the late Harold and Emily (Marik) Olson in Chetek, WI on June 29, 1930. She married Donald "Donnie" Peterson on September 25, 1948. They moved to Eau Claire with their three daughters in 1965. Lorraine was hired as one of the first women to work at McDonald's as a cook. After McDonald's, she moved into the banking industry where she worked as a teller for the remainder of her career, ultimately retiring from Well Fargo.
Lorraine was a loving wife, mother and grandmother who enjoyed bus trips with friends, playing cards, baking, cooking, fishing, and spending time with her family. She was a woman of faith and very involved with her church where she volunteered to count collections each week and spent time dining and laughing with her friends. In retirement, she loved watching birds from her front window while loving on her pets, Suzie and Hilde.
Lorraine is survived by her daughters, Laurie Hysen (Tyler Widen) of Altoona and Judy (Michael) Wampole of Apache Junction, AZ; sisters-in-law, Mary Peterson of Eau Claire and LaVerne Peterson of Chetek; several grandchildren, great grandchildren, nieces, nephews, other family members and friends.
She was preceded in death by her husband, Donald; daughter and son-in-law, Carol and Richard Froehlich; parents-in-law, Henry and Irma (Colbert) Peterson.