MELLAND, Richard N., age 95
Died: Tuesday, October 17th, 2023

Funeral Service: 11:00 a.m. on Wednesday, October 25, 2023 at the funeral home
Visitation: will be one hour prior to service
Interment: Rest Haven Cemetery, Town of Washington, Wisconsin
In lieu of flowers, please send memorials to either the Wisconsin Veterans Home in Chippewa Falls or your local VFW, or thank a veteran.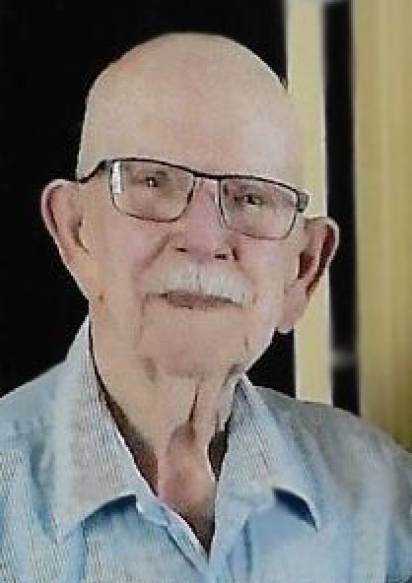 Richard Norman "Norm" Melland, age 95, of Eau Claire, passed away early Tuesday morning, October 17, 2023 at the Wisconsin Veterans Home in Chippewa Falls, WI.
Norm was born on a beautiful June day in 1928 to the late Theodore and Blanche (Stokes) Melland in Eau Claire, WI. Norm was raised alongside 10 siblings on various farms south of Eau Claire and loved telling stories about misadventures with his siblings while tending the farm. He attended Eau Claire schools.
After a few years working in manufacturing in southern Wisconsin, he joined the U.S. Army and served in Korea during the Korean conflict and was awarded a Purple Heart. After convalescing in Japan and returning home he met and married Yvonne Rasmussen. They had two children Jeffrey and Pamela. Yvonne passed away in 1968.
Norm retired from the City of Eau Claire and then spent time between Eau Claire and Arizona. He enjoyed many years of fishing and hunting with family at his lake home in northern WI. He enjoyed watching his grandchildren grow and was amused at having great and great-great grandchildren. He was especially fond of and proud of his many nieces and nephews.
We will miss this sweet man and his gentle humor. Dad's quote: "It's only a bump in the road."
Norm is survived by son, Jeffrey (Connie); daughter, Pamela Williams; grandchildren, Jennifer (Will) Lee, Kristen (Tim) Hartzel, Randy Williams and Bradley (Jana) Williams; great-grandchildren, Tyler (Skyler) Lee, Harper and Teague Hartzel, Kim (Jordan) Harris, Curt Williams, Taylor Williams, and Chase (Hannah) Williams; great-great-grandchildren, Sutton, John and Ryver Lee, and Blake and Lennon Harris; sisters-in-law, Mary Melland, Donna Melland, Sandy Melland, and Debbie Melland; brothers- and sisters-in-law, Jo Ann Lindaas, Roger Rasmussen (Lee), Susan Rasmussen, and Robert (Bev) Rasmussen; many nieces and nephews; and special family, Mike, Kelly, Tessa, and Emily.
Norm was preceded in death by his wife, Yvonne; parents; sisters, Phoebe Marcus, June (Bruce) Peterson and Carrol (Harold) Fischer; brothers, Emil (Iris), Ted, Ivan (Shirley), Bob, Doug, Jerry, and LaVerne (Phyllis); brothers- and sisters-in-law, Charles Rasmussen, Dorothy Rasmussen, Sharon Rasmussen, and Connie Swanson; nieces and nephews.