TANNIS, Jane L., age 79
Died: Thursday, January 19th, 2023

Mass of Christian Burial: 10:00 a.m. on Friday, February 17, 2023, in the Chapel at Oakwood Health Services (2512 New Pine Drive, in Altoona) with Father Levi Schmitt of St. Mary's officiating
Visitation: family will receive friends a half hour prior to the service
Entombment: 3:00 p.m. on Monday, February 20, 2023 at the Northern Wisconsin Veterans Memorial Cemetery in Spooner, Wisconsin
PLEASE NOTE: masks are required to be worn by those attending the Mass and visitation for the safety and protection of the nursing home residents
In lieu of flowers, memorials would be greatly appreciated to either: Boys Town, 14100 Crawford Street, Boys Town NE 68010 or to the Activity Department at Oakwood Health Services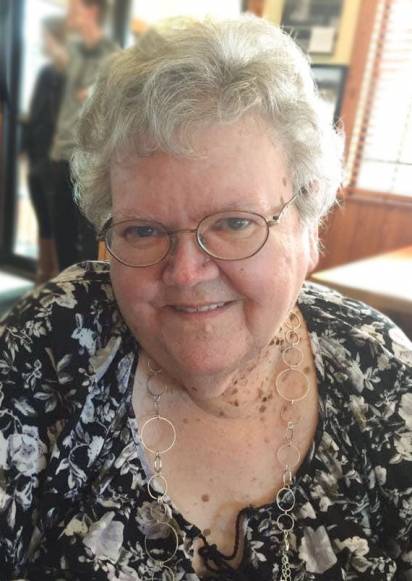 Jane Leone Tannis, age 79, of Eau Claire, died with family by her side on Thursday, January 19, 2023, at Oakwood Health Services in Altoona.
Jane was born on December 7, 1943, to the late Raymond and Leone (nee Guthrie) Williams at the family home in Gibbon, Nebraska. She was the youngest of the five children. Jane graduated from Gibbon High School in 1961. She met the love of her life, Peter Tannis, on a blind date set up by her friends in the Spring of 1962 while he was stationed at Lincoln Air Force Base. Because of the Cuban Missile Crisis, they decided to marry on December 22nd of that year after eight months of courtship. Jane attended the Lincoln School of Commerce and obtained a diploma in a clerical course in June 1963. Eventually Jane and Peter moved to Waukesha to be closer to his family, and their two daughters were born there. They later moved to Eau Claire in 1972 and lived in the Mt. Simon, Shawtown and Jeffers Road areas respectively before residing at Oakwood Health Services. They welcomed two grandchildren in the late 1990s and early 2000s. Jane and Peter were married for 53 years before he died on May 27, 2016.
If Jane's picture or name seems familiar, it is because she and Peter were social butterflies. They belonged to the local CB radio club in the 1970s and used the handles Lady Revere and Paul Revere respectively. Jane and Peter bowled at Wagner's in the 1970s and 80s as members of the Night Owl League and probably in a few of the other leagues as well. They were both active with the Mt. Washington PTA when their daughters attended school there and were involved in the girls' post curricular activities in both junior and senior high school. Jane and Peter ran a booth, JT Stamp Company, at the old Menards flea market in the 1980s and also had tables at other markets throughout the state. They could be occasionally found at RS Card Collectors behind the counter or moving stock around. And there were many other things they were involved in or did that are too numerous to list in this obituary. Jane and Peter participated in grandparents' events at their grandchildren's Montessori grade school and attended their baseball (Michael), soccer (Kaitlyn), junior bowling (both) and music concerts (Kaitlyn) during their middle and high school years.
During the late 1970s and early 1980s, Jane was employed as a playground supervisor at Mt. Washington for several years and worked at Menards in the office where she compiled the company newspaper. She was an avid and prolific reader and loved to write. Because Peter was a veteran, Jane was once a member of both the local DAV (#10) and VFW (#7232) Auxiliaries.
Jane is survived by her devoted daughters, Christine (Steven) Brunner of Oro Valley, AZ and Kerrin (William) Teigen of Eau Claire; cherished grandchildren, Michael and Kaitlyn (fiancé Tryntaen Hartman) Teigen of Eau Claire; loving brother, Richard (LaNell) Williams of Colorado Springs, CO; dear brothers-in-law, Ted (Pat) Tannis of Waukesha and José Salinas of Waukesha; sister-in-law, Kathleen (Duane Atwater) Theumling of North Prairie; many nieces; nephews; other relatives and friends.
Jane was preceded in death by her husband, Peter; siblings, Donna Rae (Erwin) Lasich, Robert (Joan) Williams, Rex (Shirley) Williams; sisters-in-law, Marilyn Williams, Wanda Williams, Anne-Marie Salinas and Nancy Tannis; brother-in-law, Louis Theumling; and niece, Marcy Williams. She was also an animal lover and has been reunited with the family rescues: Lady, Nikki and Coors (Bella).
The family wishes to express their eternal gratitude to the incredibly wonderful, caring, and compassionate staff at Oakwood Health Services for their loving care of Jane for these last ten years.