HIGLEY, Llewellyn L., age 92
Died: Sunday, February 19th, 2023

Celebration of Life: 1:00 p.m. Saturday, February 25, 2023 at the funeral home
Visitation: 12 Noon until time of service
Interment: will be at a later date in Eleva Cemetery
In lieu of flowers, the family would prefer memorials be given in memory of Louie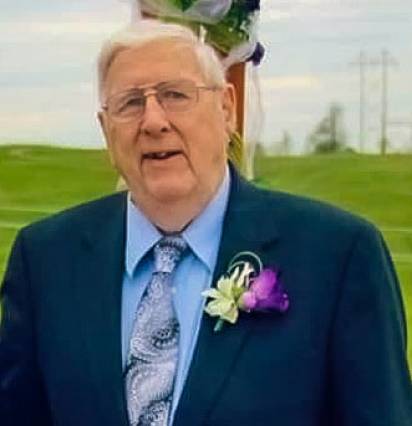 Llewellyn "Louie" LaVerne Higley, age 92, of Fall Creek died Sunday, February 19, 2023 at his home surrounded by family.
He was born on February 3, 1931 in the Town of Albion (just outside of Eleva), WI to the late Milo and Hildegard (Lebakken) Higley. In 1949, Louie was part of the first graduating class of the newly formed Eleva-Strum High School. He then attended UW-EC where he was to find a lifetime interest in forestry.
Louie became a talented blacksmith and also found a love for baseball that would take him to a semi-pro league where he played in the catcher's position. He met the love of his life and on September 15, 1951, he married Suzanne Marie Saltness. The young couple settled into Eau Claire.
During the Korean Conflict, Louie served as Corporal in the U.S. Army from 1952 to 1954 as a tank mechanic. Upon leaving the armed forces, Louie came home to enter into the family profession of plumbing. Because of a depressed economy, he found himself securing a position at Brown Paper Mill instead, keeping his aspirations for the plumbing profession on the back burner. He would later go on to hold a Master Plumbing license and be owner of his own business until retiring in 1996.
He was a member of the American Legion #53, a lifetime member of the V.F.W. Post 305 and served in a fraternal organization UCT (at one point being Grand Marshall).
Playing baseball as a teenager gave him a love for the sport that stayed with him for the rest of his life. Between girls softball and boys baseball, he spent a lot of time as supporter and lead cheerleader. Hunting was his passion spending quality time with friends and family wandering the hills, woods, and valleys of Central Wisconsin.
Louie is survived by sons, Paul (Joanne) Higley and Daniel (Linda) Higley; daughter, Mary (Doug) Crandall; daughter-in-law, Ellen Higley; granddaughters, Kristine (Eric) Frazier, Melissa (Michael) Bauer, Heather Crandall, and Eleandra Higley; grandsons, Matthew (Chelsea) Higley, Anthony (Danielle) Higley, Joshua Crandall, and Marek (Rasa) Higley; great grandchildren, Arissa, Kenza, Thomas, Jacob, Asher, Milo, and Veronika; sister-in-law, Mary Maloney; many nieces, nephews, other family members and friends.
He was preceded in death by his wife, Suzanne; son, Thomas; brother, Marvin; and sister, Jeanne (William) Davidson.