BARGMANN, Joan J., age 86
Died: Wednesday, December 21st, 2022

Funeral Service: 7:00 p.m. on Thursday, December 29, 2022 at the funeral home with Reverend David Irgens officiating
Visitation: one hour prior to the service
Interment: Friday, December 30 at 1:00 p.m., Northern Wisconsin Veterans Memorial Cemetery, Spooner, WI
In lieu of flowers, the family requests memorials be given to the charity or organization of your choosing in memory of Joan.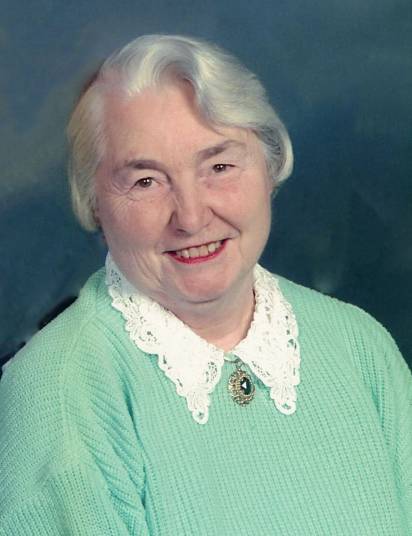 Joan J. Bargmann, age 86, died on Wednesday, December 21, 2022 at Augusta Health and Rehabilitation in Augusta, WI.
Joan was born on May 28, 1936 to the late Andrew and Joanna Panhorst in St. Louis, MO where she grew up, graduated from school and lived most of her life. On October 17, 1959 she married Fred W. Bargmann at St. Matthew Lutheran Church. Joan worked at Centerre Bank as a Customer Accounts Representative for many years until her retirement.
She was an accomplished artist, even having a showing of her paintings once. Joan loved to plan and decorate for the holidays, especially Christmas. She and Fred loved to travel across the county with their family and was considered the best mother in the world by her children.
She will be greatly missed by her family who survive her: children, Duane (Ginnie), Diane (Donny) Weber, Dale, and Darlene (Brandt) Prickett; grandchildren, Jeremiah, Ashley, Sandra, Samantha, Jeremiah, Andrew, and Savaelyn; great grandchildren, Jude, Lyla, and Prudence; sister-in-law, Jeanette Tharp; many nieces, nephews, other family members and friends.
Joan was preceded in death by her husband, Fred; parents; and sister, Marilyn (Otto) Summerer.