HOMES, Nora M., age 93
Died: Monday, September 18th, 2023

Celebration of Life: 11:00 a.m. on Wednesday, September 27, 2023 at the Salem Lutheran Church (803 2nd Street N, Shell Lake, WI 54871)
Visitation: one hour prior to service at church on Wednesday
Interment: Shell Lake Cemetery, Shell Lake, Wisconsin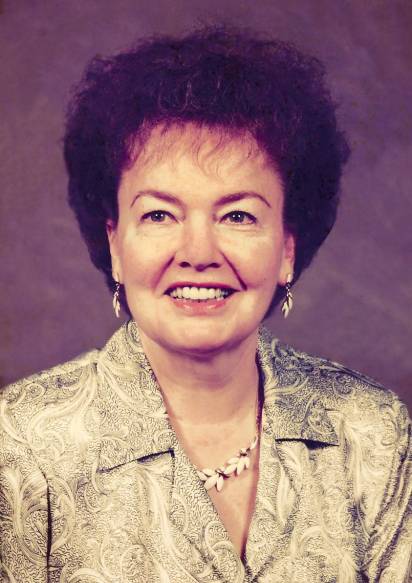 Nora Mae (Peterson) Homes, age 93, passed away peacefully on Monday, September 18, 2023 at her son's home in St. Michael, Minnesota.
Nora was born March 29, 1930 to the late Andrew Sr. and Anna Amalia (Emily Weberg) Peterson in Shell Lake, WI. She grew up with nine siblings, just a stone's throw from the lake where her family would swim and enjoy picnics. After graduating from Shell Lake High School, Nora moved to Duluth, MN to work and this is where she met the love of her life, Paul Homes. Nora and Paul were married September 16, 1950.
From Duluth, Nora and Paul moved to Iron Mountain, MI, where their sons, Thomas and Timothy, were born. Soon after, Nora and family moved to Escanaba, MI and lived in a small home on Lake Michigan where Nora was a homemaker and raised her sons.
In 1968, Paul's job transferred him to Eau Claire, WI. After the family moved to Eau Claire, Nora found employment in the dietary department at Luther Hospital (now Mayo Clinic Health System) where she worked until her retirement. Soon after her retirement, Nora and Paul built a home in Shell Lake, WI and lived there for a number of years enjoying the lake, wildlife, visits from family, and traveling.
Nora's favorite places during her travels were Hawaii and Florida. She had a smile on her face whenever sharing memories of traveling to Hawaii with her brother, Kenny and his wife Barb, Disney World with grandchildren, Matthew and Jessica, Florida trips where she dined at "fancy" restaurants with grandson, Matthew and his wife, Hollie, or sat under her umbrella on the beaches with son, Timothy and his wife Karen, niece, Tressa, and great nephew, Thomas. She loved the warmth of the sun.
In 2005, Nora and Paul moved to Rice Lake, WI. After Paul's passing in 2013, Nora resided in Rice Lake until 2020 when she then moved to her son's home in St. Michael, MN.
She very much loved her time spent with her grandchildren, Matthew and Jessica, and in later years their spouses, Hollie and Alex. She particularly enjoyed her time with great grandson, Grant, and Timothy's great nephew, Thomas.
She is survived by her son, Timothy (Karen); grandson, Matthew (Hollie); granddaughter, Jessica (Alex) Ursel; great grandson, Grant Ursel; sister, Delores Norman; brothers, Kenneth and Larry (Rita) Peterson; other family and friends.
Nora was preceded in death by her husband, Paul; son, Thomas and his wife, Shannon; siblings, Andrew Jr. (Bud), Anna, Doris, George, Minnie, and Robert.