KELLY, William B., age 87
Died: Tuesday, August 15th, 2023

Celebration of Life: 11:00 a.m. on Monday, September 11, 2023 at Harvestime Church (3625 Southwind Drive, Eau Claire) with Pastor Kim Buckman officiating
Visitation: 10:00 a.m. until time of service at church
Interment: Baldwin Cemetery, Baldwin, Wisconsin at a later date
In lieu of flowers, the family would prefer memorials that will be distributed to organizations and charities that were special to Bill.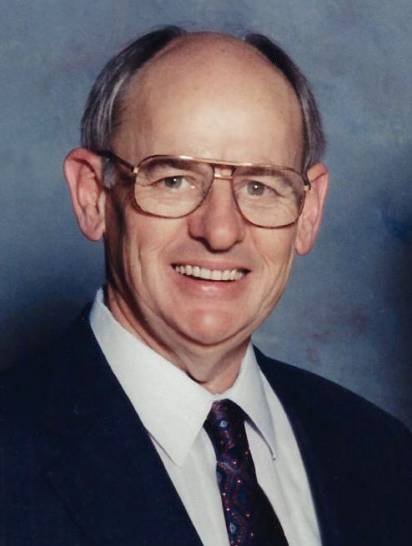 William Benjamin "Bill" Kelly, age 87, of Eau Claire, departed this earthly life on Tuesday, August 15, 2023.
Bill was born on April 1, 1936 to the late Everett J. Sr. and Bertha (Vigdal) Kelly in Swea City, IA. He attended Grant Township country school through eighth grade. At this early age he began supporting the family working on a potato farm with his father. He left the farm in 1954 to work for Stokely Van Camp in Fairmont, MN where his interest in plant maintenance and boiler and refrigeration operations began. That same year he joined the Army National Guard, served for 4 years, where he advanced to Sergeant as an Artillery Chief Section Leader.
Bill met the love of his life, Mary Ann Mathwig, at a dance hall in Fairmont and they were married on January 23, 1959. They later moved to Madelia, MN and then Faribault, MN where he worked for New Richmond Farms (formerly Faribo Turkeys) as Plant Engineer and Operations Manager. Bill earned his GED and furthered his education in night school studying steam and refrigeration engineering and management in Mankato and Dunwoody in Minneapolis and became a licensed Steam Engineer and a member of the Association for Facilities Engineering. In 1976, he accepted a position as Chief Engineer with Jerome Foods (latter known as Jennie-O Turkey Store), which brought the family to Barron, WI. He was promoted to Director of Engineering and then to Corporate Director of Engineering and was responsible for engineering and project management during major expansion projects. Bill retired from Jerome's in 1998.
Bill was active in leadership roles in his church and later as President and Treasurer of his condo association. He enjoyed carpentry and was active outdoors gardening, camping, hunting, fishing, snowmobiling, and motorcycling. Bill was also a skydiver and private pilot. In his retirement, he enjoyed building and flying his bright yellow Challenger ultralight, wood carving, and learning to play guitar.
Surviving are his daughters, Patricia of Maple Grove, MN, and Teresa (Mark) Helgeson of Sioux Falls, SD; granddaughters, Rachel and Leah; many other relatives and friends; and his canine companion, Jake.
Bill was preceded in death by his wife, Mary; young daughter, Sharon Kay; brothers, Everett, Jr., Robert, and Ronald; and sister, Kathleen.
Bill will be remembered as a man of faith, courage, and generosity. In his final days he carried himself with dignity, strength and faith in Jesus, his Lord and Savior.
The family would like to thank ProMedica Hospice for their wonderful care.