HARTL, Sharon E., age 85
Died: Tuesday, August 22nd, 2023

Funeral Service: 12:00 Noon on Saturday, August 26, 2023 at Hope Lutheran Church with Pastor Les Munnik officiating
Visitation: family will receive friends from 11:00 a.m. until time of service
Interment: Forest Hill Cemetery, Chippewa Falls at a later date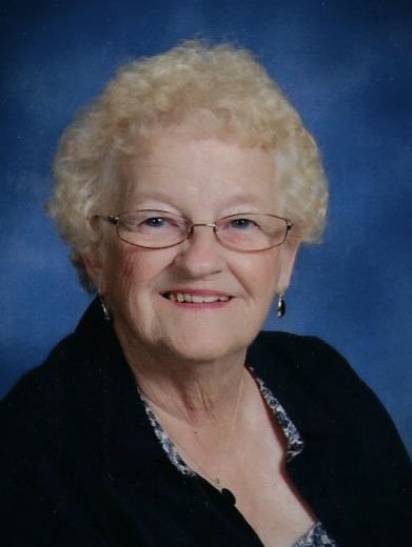 Sharon Elise Hartl, age 85, of Eau Claire, died on Tuesday, August 22, 2023 at the Chippewa Manor in Chippewa Falls, Wisconsin.
Sharon was born at the family home west of Menomonie, WI on May 19, 1938 to the late Harry and Echo (Powell) Mattison. At the age of 6, Sharon and her family moved to Eau Claire where she grew up, attended school and graduated from Eau Claire Senior High School in 1956.
In 1961, Sherry married Arlen Hartl and they moved to a farm in Foster, WI where their two sons were born. In 1967, they moved to Hallie where she lived for 53 years before moving to an apartment in Eau Claire. She worked most of her life at several different places: Wisconsin Bell Telephone, K-Mart, and Handy Mart where she retired after 18 ½ years.
Sharon is survived by her sons, Randy (Anita) and Ron (Brenda); grandchildren, Jordan, Braden (Jacqueline), Nolan (Victoria), Tanner, Parker, and Kressin; great grandson, Arlen Roy Hartl; sisters, Linda Bush and Diane Peterson; sisters- and brother-in-law, Cheryl Mattison, Gail Mattison, Marilyn Hartl, and Leonard (Sylvia) Hartl; many nieces, nephews, other relatives and friends.
She was preceded in death by her husband, Arlen in 1990; her parents; brothers, Harland (Audrey) and Darrel Mattison; brothers-in-law, Chuck Peterson, Chick Bush, Edward (Betty) Hartl, and Gerald Hartl; niece, Evelyn Bush; great nephew, Bryan Mattison; and great niece, Marina Mattison.