MARTIN, Keith E., age 72
Died: Monday, July 17th, 2023

Funeral Service: 11:00 a.m. on Saturday, July 22, 2023 at Immanuel Lutheran Church (3214 Golf Road in Eau Claire) with Pastors David Anderson and Jamie Brieske officiating
Visitation: Friday evening from 5:00 to 7:00 p.m. at the church and also one hour prior to service at church
Private interment will be held at a later date
In lieu of flowers, the family would encourage you to give generously in Keith's spirit to a charity of your choice. Keith supported Feed My People, The Food Pantry at Immanuel Lutheran Church, and Beacon House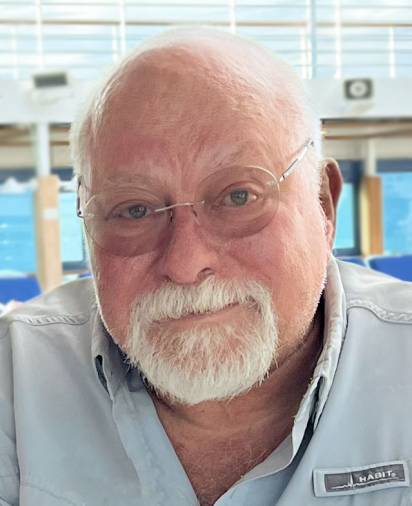 Keith E. Martin, age 72, of Eau Claire died peacefully in his sleep on Monday, July 17, 2023, at the family cabin in Minocqua, Wisconsin.
Keith was born October 28, 1950, to the late George and Virginia (West) Martin in Wausau, Wisconsin. Raised in a family that moved often and valued learning, Keith became an introspective young man. He ran cross country, swam, competed on the debate team and played the trumpet in the band.
Keith was a proud Ole - he met the love of his life Alison Sauey at St. Olaf College, where he majored in chemistry, lettered in swimming and graduated in 1972. He graduated from University of Chicago Pritzker School of Medicine in 1976 and completed his general surgery residency as Chief Resident at Upstate Medical Center in Syracuse, NY. He then moved with his young family to Eau Claire and took a position in General Surgery at Midelfort Clinic where he practiced for more than thirty years, retiring from the Mayo Clinic Health System in 2012. Keith always expressed his gratitude to work with an excellent team of physicians, nurses, and staff. He deeply valued the trust of his patients, and was very committed to providing care worthy of their trust.
Keith, with his wife Alison, was a world traveler and lifelong student of history. Truly, there was never an unread historical marker when Keith was present. He was an inventive tinkerer, voracious reader, a keen listener, an artist of the one-liner and an excellent cook. He was a dedicated and thoughtful member of his church community at Immanuel Lutheran. He was a cyclist and a skier and loved any activity involving a body of water and sharing those activities with his children and grandchildren. Keith was a proud and supportive father and grandfather, who encouraged his children and grandchildren to ask questions, challenge themselves, and explore their full potential. He was a good friend.
He is survived by his wife, Alison; children, Nathan (Rachel) Martin, Laura (Larry) Wooten, and Katelyn (Nicholas) Connizzo; grandchildren, Grace, Sawyer, Ava and Cade Martin, Madilyn Wooten, and Violet and Nora Connizzo; sisters, Carolyn (Gerry) Keith, Joanne (Charlie) Walden; sisters- and brothers-in-law, Bonnie Sauey, Pam (James) Lambert, Eric (Elizabeth) Sauey, Todd Sauey, Jason Sauey, and Sonja (Brian) Stauffacher; as well as many nieces, nephews, other relatives and friends.
Keith was preceded in death by his parents; father and mother-in-law, WR and Floy Sauey; brother-in-law, Craig Sauey; and his granddaughter, Eloise Connizzo who he visited daily in the hospital throughout her life.