ARNESON, Lorraine M., age 93
Died: Saturday, January 7th, 2023

Funeral Service: 11:00 a.m. on Wednesday, January 18, 2023 at Calvary Cemetery Chapel with Father James Kurzynski officiating
Visitation: one half hour prior to service
Entombment: Calvary Cemetery Mausoleum, Eau Claire, Wisconsin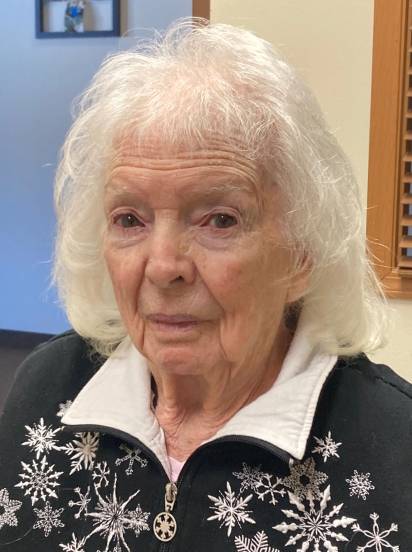 Lorraine M. Arneson, age 93, passed away on Saturday, January 7, 2023 at Care Partners in Eau Claire.
Lorraine was born on October 4, 1929 to the late Lawrence and Anna (Webb) Zimmer in Spring Valley. As a hard working homemaker, her interests were gardening, cooking and baking and loved living the "cottage" life.
She is survived by her daughter, Jean Barlow; grandchildren, Jason (Ashleigh) Barlow, Jody Graham, and Charissa Barlow; great grandchildren, Kiara, Teela, Olivia, Isabella, Sofia, and Preston; and brother, James (Darlene) Zimmer.
Lorraine was preceded in death by her husband, Norman M. Arneson; son, James Arneson; brother, Derald Zimmer; sisters, Jeanette Pierce and Kathleen Lotz.