HEITKAMP, Janice, age 91
Died: Saturday, March 18th, 2023

Funeral Service: 11:00 a.m. on Thursday, April 20, 2023 at Immanuel Lutheran Church in Eau Claire with Reverend Jamie Brieske officiating
Visitation: one hour prior to service at church
Interment: South Beef River Lutheran Cemetery, Osseo, Wisconsin
In lieu of flowers, the family prefers memorials be given to Immanuel Lutheran Church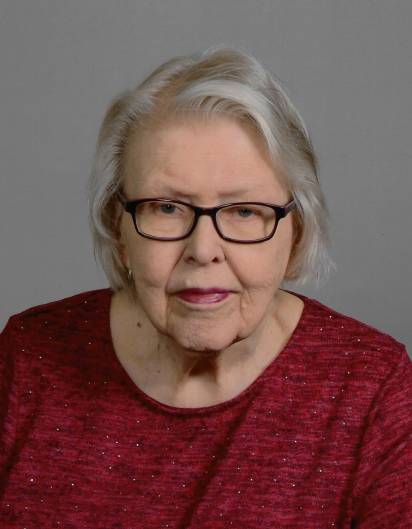 Janice I. Heitkamp, age 91, of Eau Claire, died on Saturday, March 18, 2023 at Orchard Hills assisted living in Eau Claire.
Janice was born on February 15, 1932 to the late Adolph and Thelma (Hoff) Baglien in Sumner Township, Wisconsin. She graduated from Osseo High School in 1950. Janice was a member of South Beef River Lutheran Church (where she was baptized and confirmed). In 1994, Janice moved to Eau Claire and found her new church home with Immanuel Lutheran Church becoming very active. For many years she chaired the funeral committee.
In her spare time she loved to knit, sew, quilt, and brag about her beloved grandchildren and great grandchildren. She also spent many years with her special friends, Joyce, Sonia, Audrey, and Charlotte traveling around in an RV to Florida, Texas, and North Dakota.
She is survived by her sons, Thomas of Eau Claire and Donald (Debbie) of Monroe, WI; grandchildren, Susan (Edward) Denzer, Richard (Whitney) Heitkamp and Sara Heitkamp; great grandchildren, Charles, David and Elizabeth Denzer, Noah and Cece Heitkamp; sisters, Sonia (David) Becker, and Ima Pasch; sister-in-law, Darlene Baglien; many nieces, nephews, other family members and friends.
Janice was preceded in death by her brother, Roger Baglien and sister, Avis (Harold) Drung; and brother-in-law, Earl Pasch.