MATTSON, Josephine M., age 97
Died: Friday, December 23rd, 2022

Memorial Service: 2:00 p.m. on Thursday, January 12, 2023 at the funeral home
Visitation: will be one hour prior to the service
Interment: at a later date in Northfield, Wisconsin
In lieu of flowers, the family requests memorials be given to:
St. Jude Children's Research Hospital https://www.stjude.org/
Humane Associations of either Eau Claire County https://www.eccha.org/
or Chippewa County https://www.chippewahumane.com/ or
the Pony Tales Refuge https://ponytalesrefuge.org/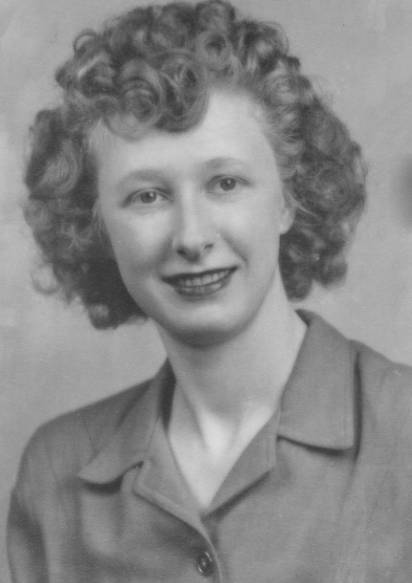 Josephine "Jo" M. Mattson, age 97 of Chippewa Falls, left us to go to heaven Friday, December 23, 2022 at Mayo Clinic Health System-Eau Claire surrounded by her family.
She was born March 13, 1925 in Eau Claire County to George and Julia (Hart) Scheuermann. She attended Allen Grade School through 8th grade. After leaving the family farm, she was employed at Holsum Bakery until her marriage on June 19, 1947 to Paul E. Mattson of Northfield, Wisconsin.
Josephine and Paul lived in Northfield where Paul was the owner of the Mattson Feed Mill. Jo will be remembered as a wonderful homemaker who loved to cook and preserve food for her family. Even though her heritage was German, she adapted to Paul's Norwegian upbringing and she became a great lefse maker. She sewed clothes for her children and later in life made beautiful quilts for family and friends.
Paul passed away young in life at age 42, and Josephine began her career as a CNA in Osseo and Eau Claire hospitals. She raised her children and drove them and their quarter horses to horse shows. In later years, she moved to the Eau Claire and Chippewa Falls areas where her children settled, and she loved being a grandmother. She spent time in daughter Nan's award ribbon shop and helped make beautiful award ribbons for fairs and horse shows for many years. Jo retired in her 70's and enjoyed time with her children and grandchildren in addition to her sewing hobbies.
Josephine is survived by her daughters, Gretchen (Michael) Campbell and Nanette (Daniel) Cooper; grandchildren, Stephanie Campbell, Stacy (Brian) Campbell-Kraft, Travis Nelson, and Chad (Amy) Nelson; great grandchildren, Kailan Kraft, Anya Kraft, Aubrey Nelson, and Coen Nelson; sister, Gloria Johnson; brother, Dennis (Luanne) Scheuermann; brother-in-law, Cecil Berlin; sister-in-law, Jeanette Scheuermann; special family member, Dorothy Mehls; and many nieces, nephews, and other relatives.
Josephine was preceded in death by her husband, Paul Mattson; parents; brothers, Lloyd (Ruby), Aloysius (Germaine), and Charles; sisters, Dolores (Pete) Meinholz, Lucille (Marshall) Horlacher, Anabelle (Bill) Planert, Jeanette (Jim) Mehls, and Shirley Berlin.
The family would like to thank the doctors and nurses and Mayo Clinic Health Care for their wonderful care and thoughtfulness.